YoSD Clothes
Crochet Tank top: $25
Skirt: $10
Leggings: $10
Capris: $20
Crochet Hats: $15
Dress: $20


Available Colors for crochet - "Larger Size Cotton".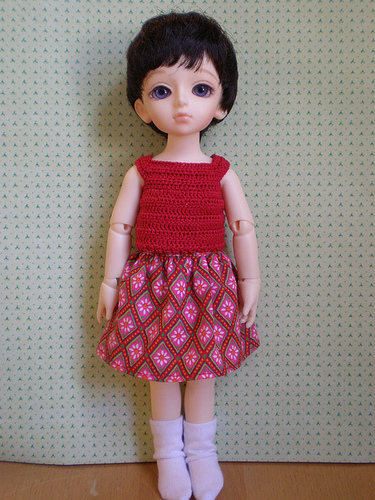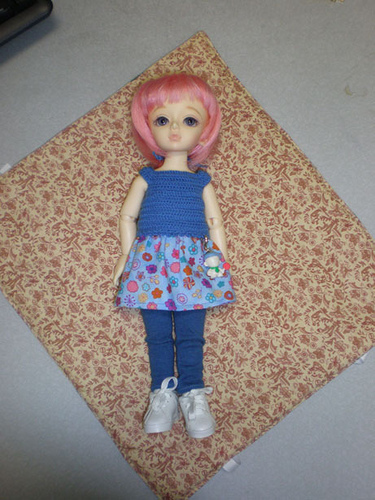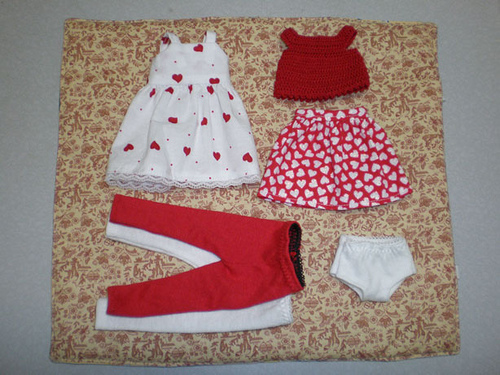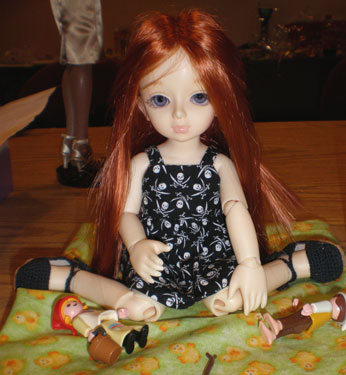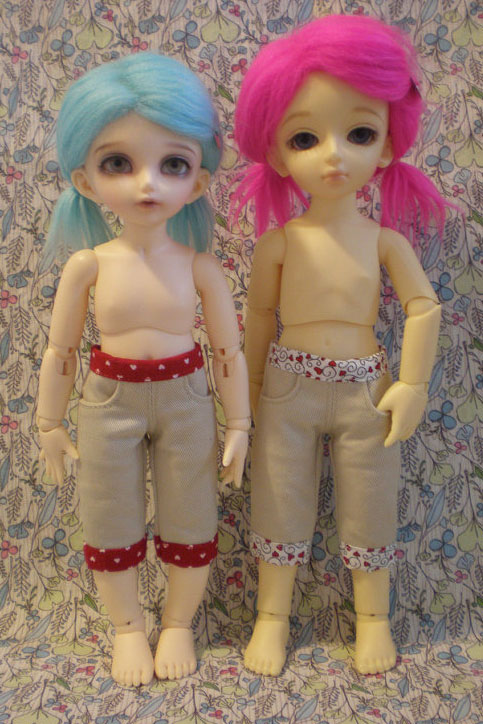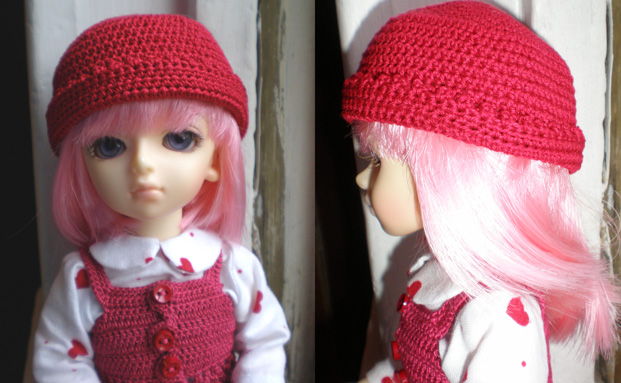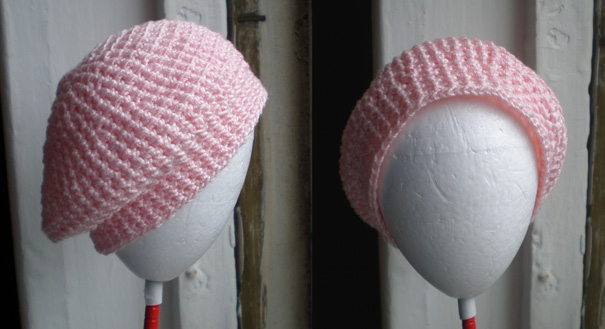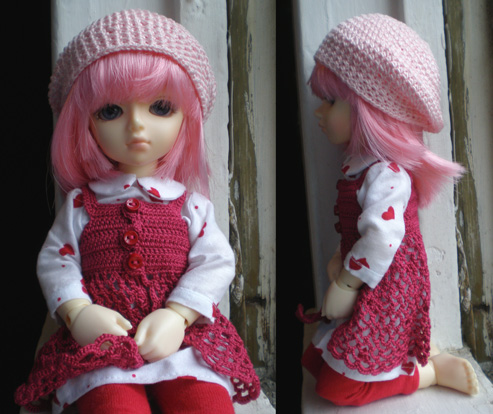 ---
Lati Yellow Clothes
Crochet
Dresses: $15 each
Crochet Hats: $20-30 depending on style and intricacy.
Available Colors - "Larger Size Cotton".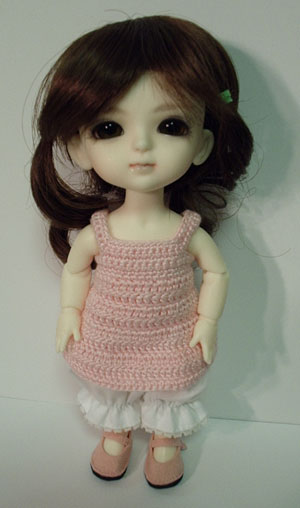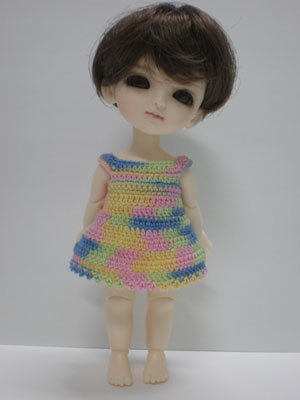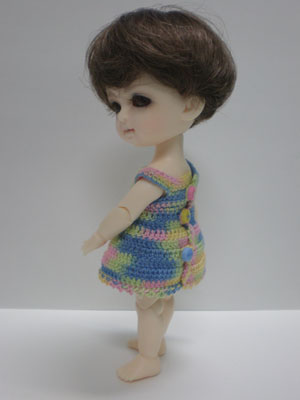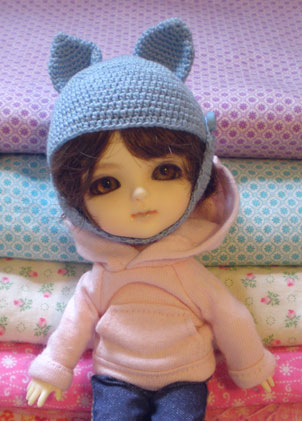 CLOTHES: Sewn
Available in: Hearts and Apples, Swirly Hearts, Blue Butterflies, Pirate, White Flowers, Asian Antique, Gassy Lassy, Pink Stars, Blue Green Dots, Blue Bubbles, Words, Black Cherries, and More to Come.
Dresses (Including Mod Dress with belt)
$15 each
Jumpers
$17 each
Tops with Bloomers
$20 each
Bloomers - White or Choosen Fabric
$8 each
Leggings
$12 each
Lati Clothes Gallery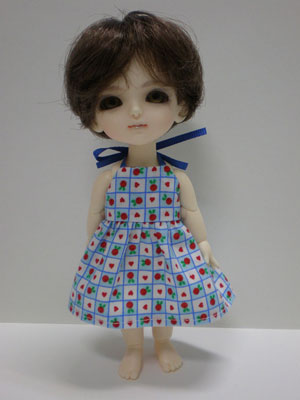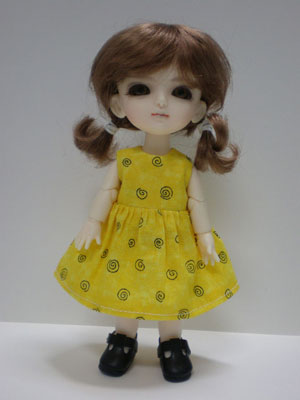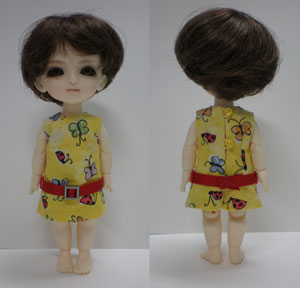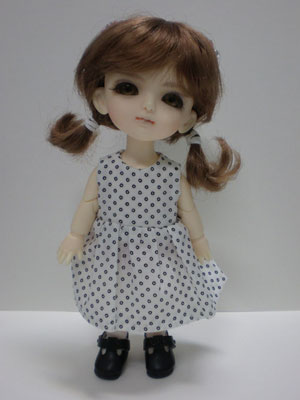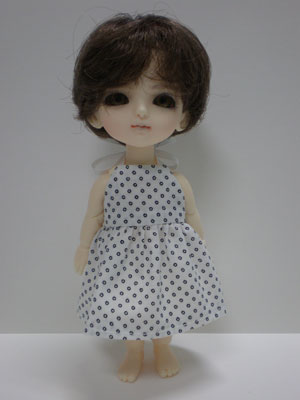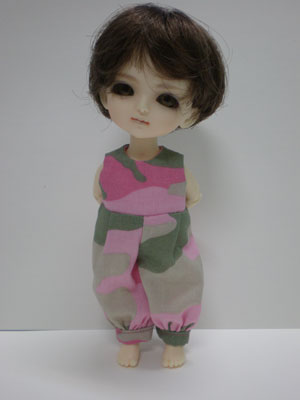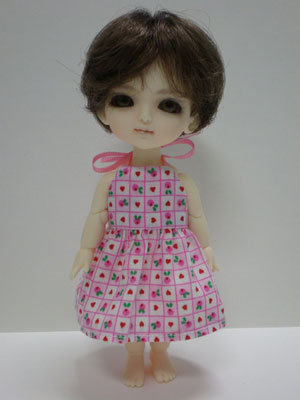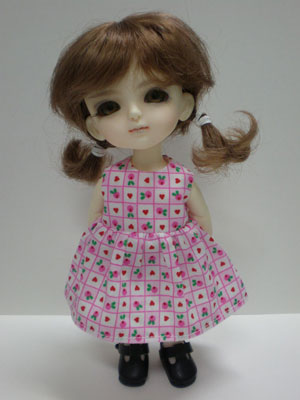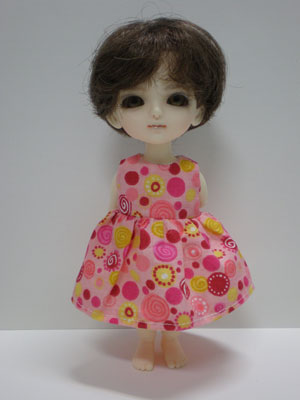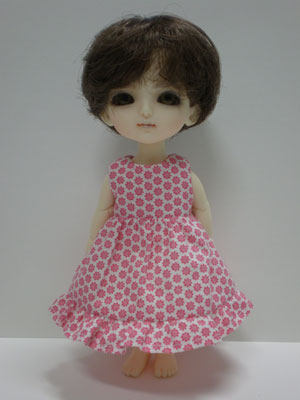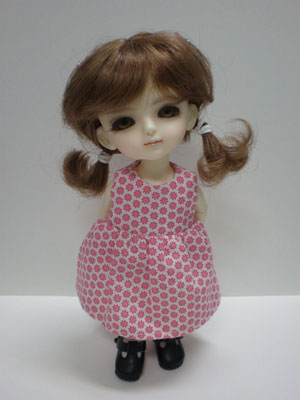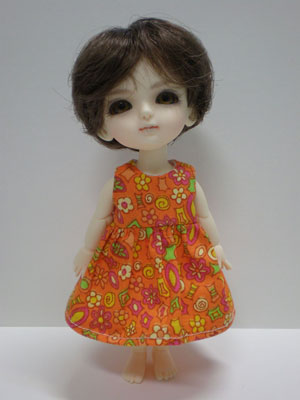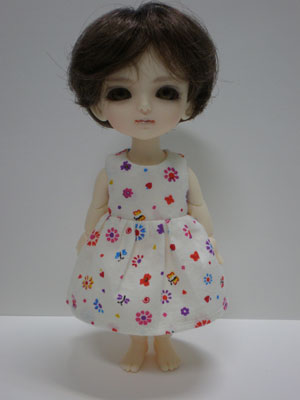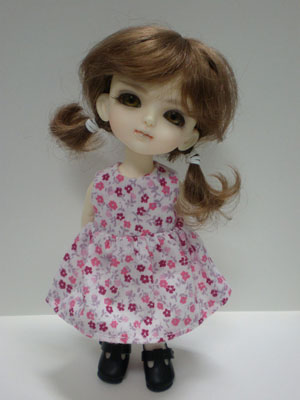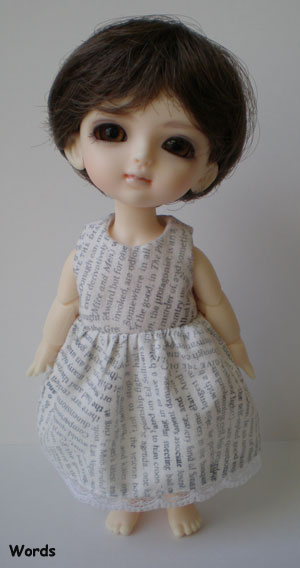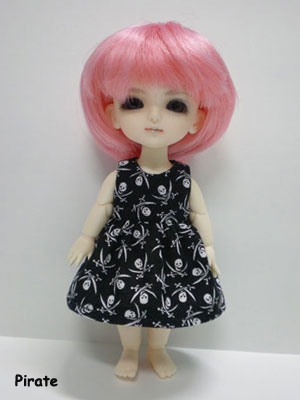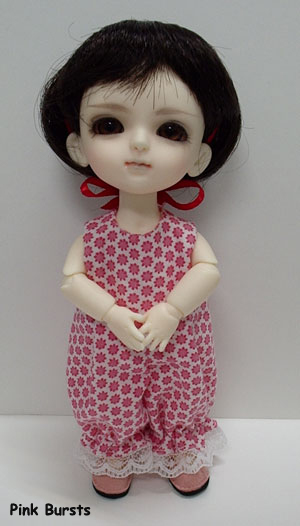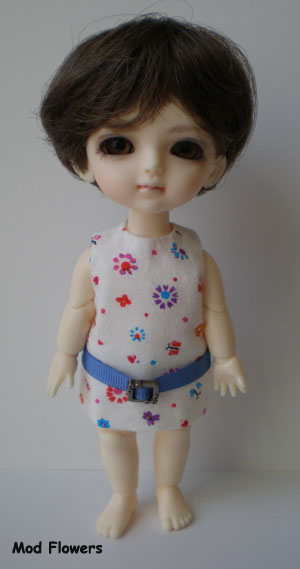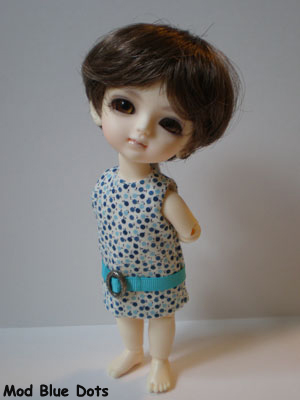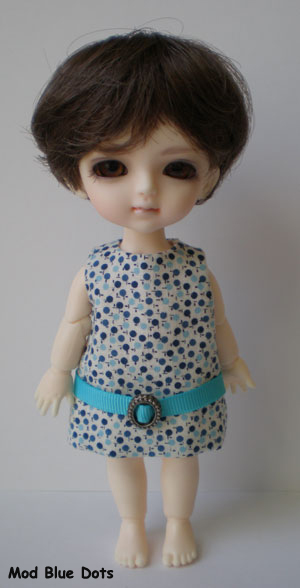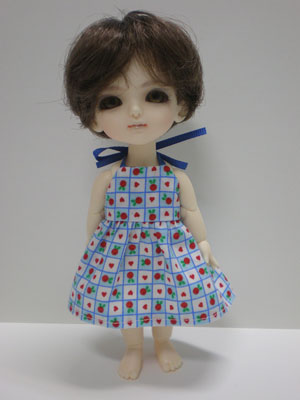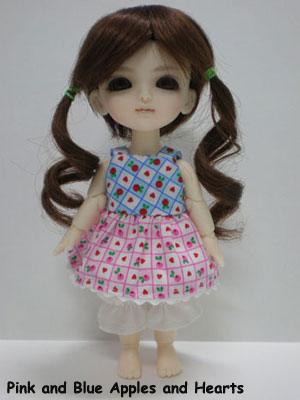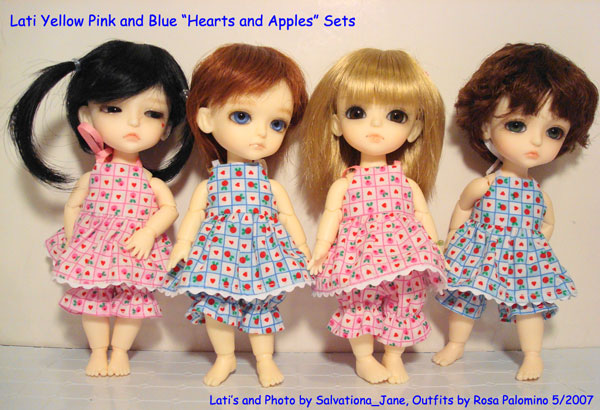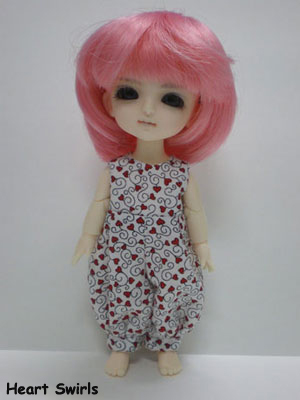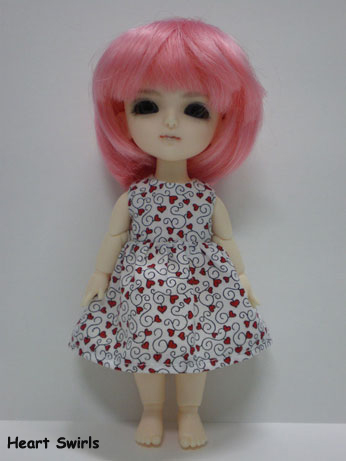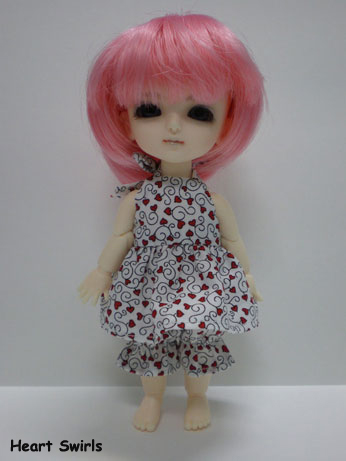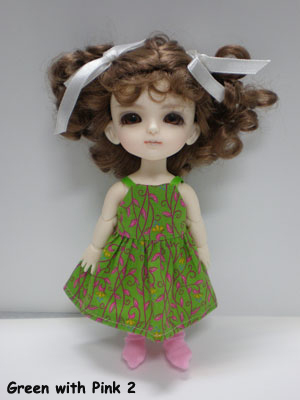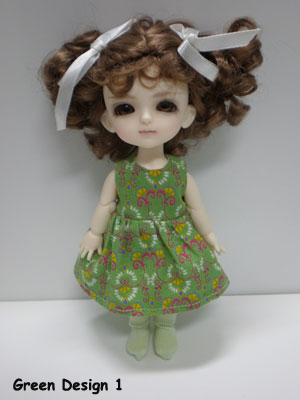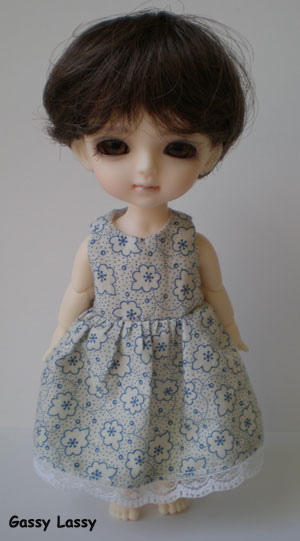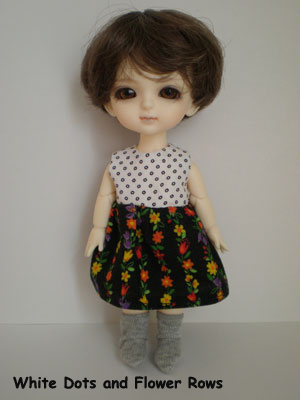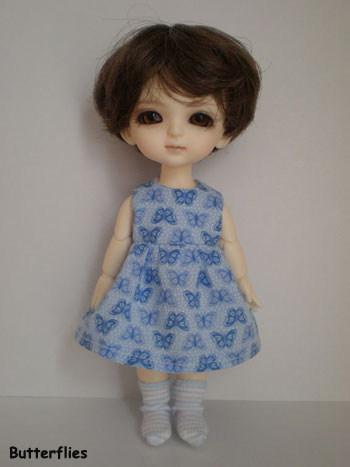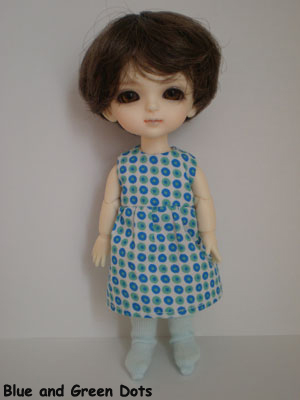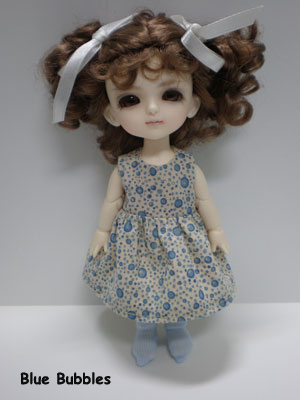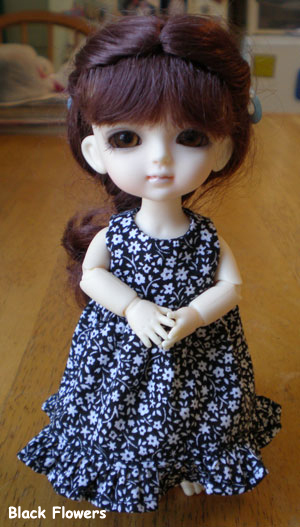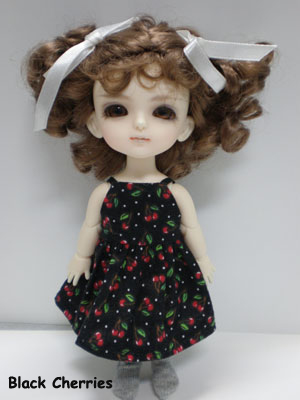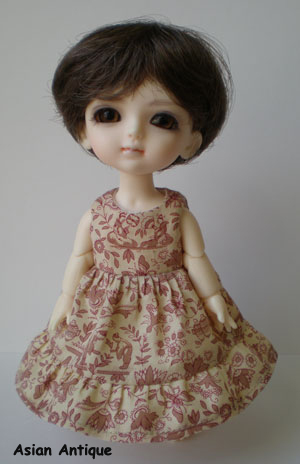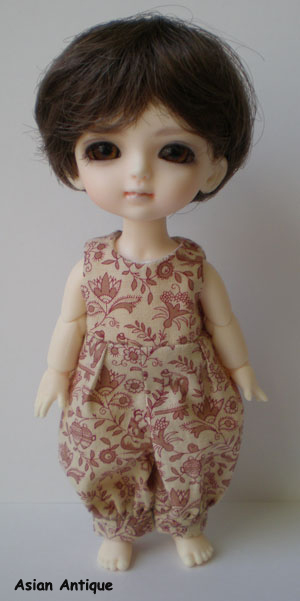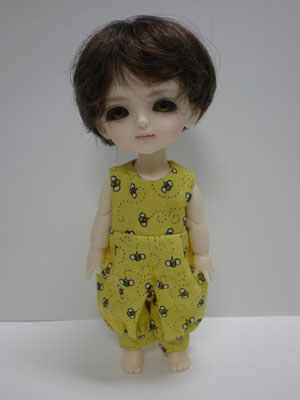 ---
Tiny Outfit Sets
$15 which includes crochet dress, headband.
Dress and Headband sets available for
Lati White, Lati White SP,
Fairyland PukiPuki/RealPuki,
Orientdoll So (fits Roxy Yam)
NotDoll Labs Nari-Pon, Bluefairy Pocket Fairy, and Dollmore Elf Elly Banji sizes.
Wig only available for Orientdoll So and Lati White/White SP.

COLORS of Cotton in stock (for Smaller size cotton) - all outfits made to order.


Crochet Dress Gallery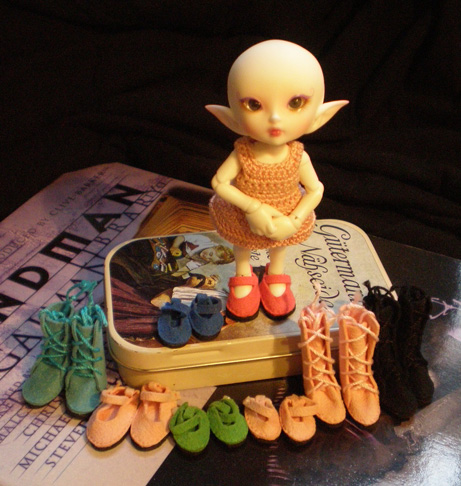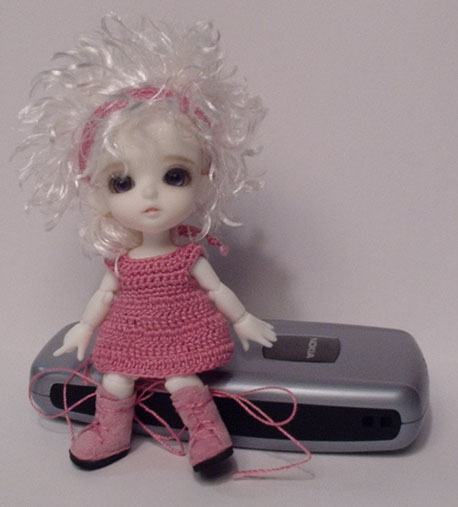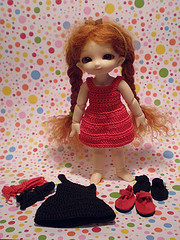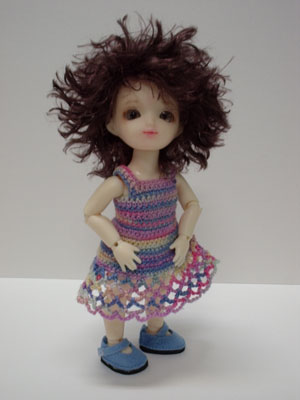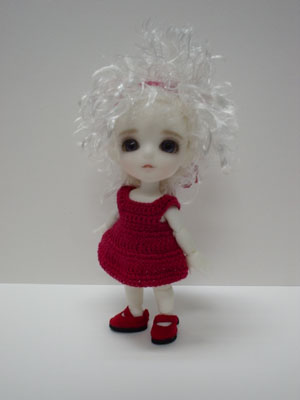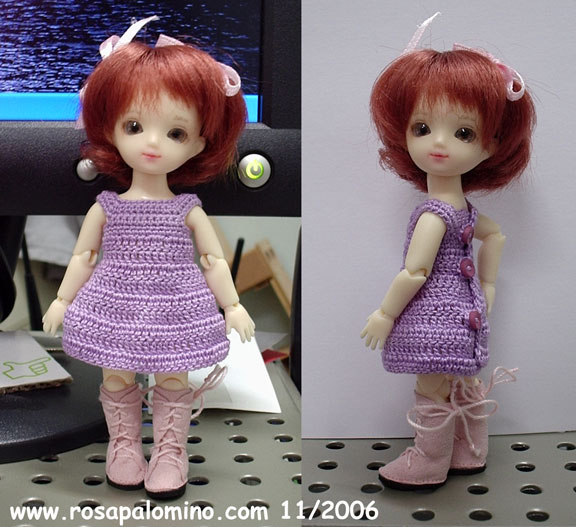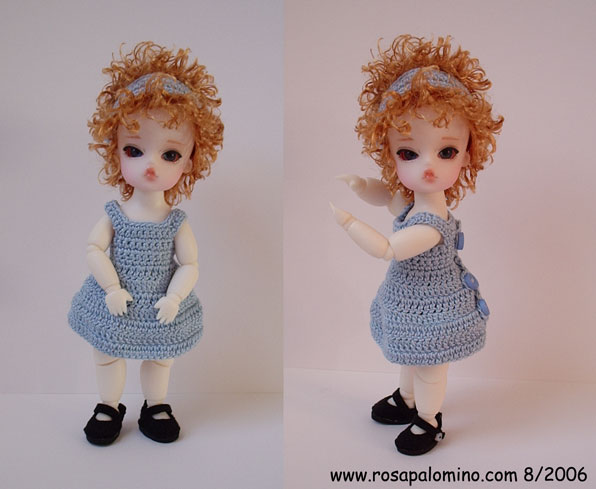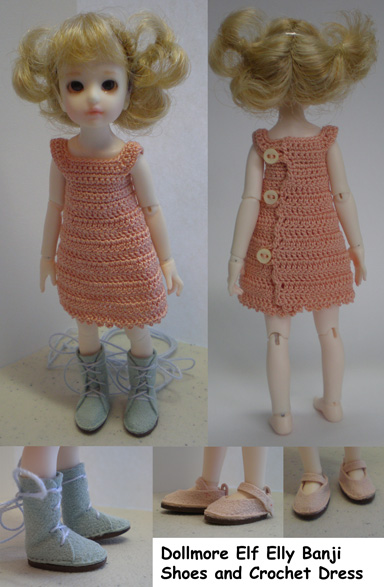 ---
Sewn Dresses are $15
Available for Lati White, Lati White SP, Pocket Fairy, Fairyland PukiPuki and Orientdoll So sizes. Possibly Nari Pon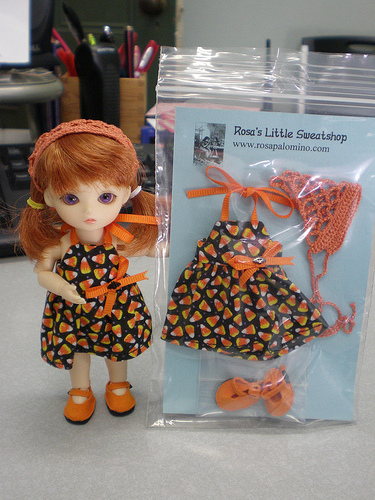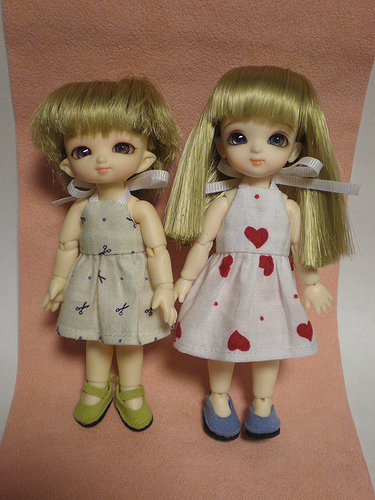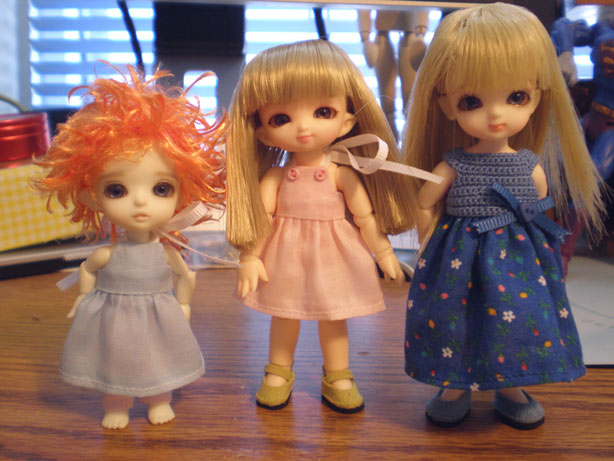 Realpuki Underpants

$5 Each ($2.50 each when added to an order other than one other pair of underpants)