Wigs for Lati White/White SP, Orient Doll So and Elfdoll Tiny
ALL WIGS ARE $5
Colors: White, Black, Brown, Red, Dark Pink, Orange, Blue and Green.

I don't recommend this for PukiPuki but I've sold to several people for them and not heard any complaints.

How to apply the fur wig - Clicking will open a PDF file.
Right click and "save target as" to save on your own computer.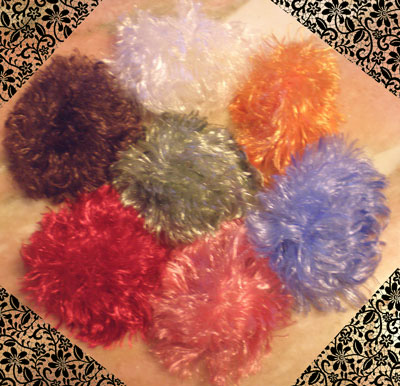 They range in thickness with the pink being the thinnest. I put it here for your consideration but warn that it is very thin compared to the others.